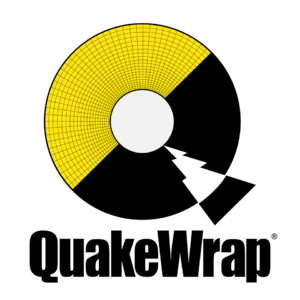 Customer
QuakeWrap, Inc.
A 23,000+ square foot building that  employees over 50 people.  Dank Services is contracted for bi-weekly cleanings of this facility to ensure a spotless workplace and ensure full productivity from all of their employees.

Customer
Commerce Bank of Arizona
With three branches across the Tucson area, Dank Industries was tasked with cleaning each of them 3 times a week.  Fully vetted employees ensured any and all confidential information was never at risk.  Dank Industries was on call 24Hrs Day/7 Days a week in the event of any emergency cleaning service needs.
Letter of Recognition from the U.S. Customs & Border Protection, 28 February 2011

Succesful Program Compliance Visit, 26-27 January 2011

J.P. Industries Inc., 10 Year Service Award (U.S. Border Patrol), 1 december 2007

Letter of Recognition from U.S. Immigration & Customs Enforcement, 31 March 2004

Employer of the Year on Behalf of the Rehabilitation Services Administration, 15 October 2003

J.P. Industries Inc. Certificate of Appreciation, 1 December 1999
SourceAmerica, Certificate of Completion. "Leadership, Great Leaders, Great Teams, Great Results". 28 January 2016

SourceAmerica, Certificate of Completion, "Assisting Supervisors with Creating an Enviroment of High Job Satisfaction". 16 June 2016

SourceAmerica, Certificate of Completion, "Grounds Maintenance: Best Practices, Estimating, Equipment Management and Safety". 19-20 November 2013

NISH Academy, Certificate of Completion, "Foundations of Quality", April 2012